April Ottawa Real Estate Review- OREB
Date Posted: May 10, 2019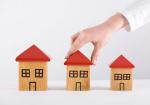 Real estate sales increased 0.4% year over year in the Ottawa market according to the Ottawa Real Estate Board (OREB). Residential sales account for 1594 sales of the 2032 unit sales across the city with condos accounting for 438 sales. Residential sales are comparable to April 2018 while the condo sales increased by 5.3%.
"The story hasn't changed throughout this spring – our market is clearly suffering from low inventory, and we predict these conditions will persist until supply is restored," states Dwight Delahunt, President of the Ottawa Real Estate Board.
"Several factors continue to have an impact in this regard including the lag in new construction coming to market and the reluctance of potential sellers who are facing limited options when they are buying within the same market. Add to this a stress test for buyers, that can limit purchasing capacity in a market where prices are accelerating, and it becomes a "Catch 22" situation for the foreseeable future."
"Residential supply is down 18%, and condo inventory is down almost 40% from last April. Despite this tight supply, the residential market is holding its own and the increase in unit sales is effectively coming from the condo market which until recently, was in a surplus," he notes.
Overall, the average sale price increased by 7.4% over April 2018 with the average home price in Ottawa at $488,729 for residential homes. The condo market saw an increase of 14.3% for an average price of $307,659. Year to date, residential prices have increased by 6.6% and condo prices have increased by 8.7%.
Taking into account the effects of the lack of supply on home prices, Ottawa remains a stable market.
To read more from the Ottawa Real Estate Board, see the full news release here.
Thinking of purchasing a new home soon? Contact your Mortgage Broker today.