Could it take millennials 29 years to save for a home?
Date Posted: July 4, 2019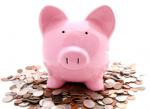 A new report released by Generation Squeeze, a not-for-profit group that advocates for young Canadians, suggests that the affordability gap between millennials and baby-boomers is larger than people realize.
The report indicated that millennials will need to work an additional 8 years longer than the 1976 baby boomers to come up with a 20% down payment.
"It's an emergency… these are critical levels," Paul Kershaw, Ph.D, the founder of Generation Squeeze told the Financial Post. "We've been sounding alarm bells in B.C. and across country. Affordability is a way bigger problem than we've been talking about."
On an averaged price home in Canada, it takes 25-34 year-olds an average of 13 years working full-time to save for a 20% down payment. The Ottawa and Quebec areas demand 10-11 years to achieve that goal. In the greater Toronto area, it takes 21 years to save that amount. Most shockingly, in the greater Vancouver area it takes almost 30 years to save for a 20% down payment.
"With interest rates being low and staying low, housing prices will stay high," John Skenderis, a Toronto-based realtor at Century 21 Leading Edge Realty Inc., told the Financial Post. "For every per cent interest goes up, there's roughly a $100,000 pullback on prices… but I don't see interest rates creeping up."
"Kershaw says the report was published now in hopes of having candidates for the fall Federal election take the housing crisis seriously. He and his team list a number of recommendations including reducing other millennial expenses such as tuition, childcare and transit, helping renters make more money and a national housing strategy it says is long overdue with a focus on homes as a place to live rather than a "stock market."
"Millennials need to be realistic about what they can afford and should try to save as much money before going in and purchasing a home," according to Skenderis.
To read more from the Financial Post article, click here.
Looking to put as little as 5% down payment on your home? Visit our mortgage info centre for facts and figures on mortgage default insurance.
Turn to your Mortgage Broker for sound advice on purchasing, financing and affording a home.