Morneau faces pressure to help first-time homebuyers in March budget
Date Posted: February 25, 2019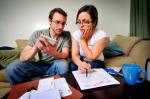 Representatives from the real estate, mortgage, and home builder industries have recently met separately with government representatives and politicians to discuss the impacts the mortgage lending guidelines are having on buyers.
"While there is no broad industry consensus about what changes are needed, the main proposals on the table include modifying new mortgage stress-test qualifying rules, expanding the 25-year amortization period for insured mortgages, increasing the amount first-time buyers can take from their registered retirement savings plan for down payments, and raising the first-time homebuyer tax credit."
This comes in the wake of home sales slowing 11% in 2018 over 2017 in most Canadian markets.
"Paul Taylor, chief executive officer of Mortgage Professionals Canada, said interest rates have risen five times since mid-2016, which has helped cool down overheated housing markets, and it is not necessary to ensure borrowers can withstand such a large increase in rates. He is urging the federal government to require borrowers to qualify at a rate 0.75 per cent above the negotiated rate.
"I think given the slowdown that we're seeing in housing activity, it's pretty easy to suggest that maybe they overshot with a 200-basis-point stress test," he said.
His association has also asked the government to extend the 25-year maximum amortization period for insured mortgages to 30 years for first-time buyers, reducing their monthly mortgage costs.
"It's very targeted specifically at the people at the bottom end of the ladder," he said.
Although Federal Finance Minister Bill Morneau has not detailed any specific changes he may be considering, he has noted that the budget will have some measures to help the younger generation of homebuyers.
To read the full article from the Globe and Mail, click here.