Open House- The Real Estate And Mortgage Show: July 6, 2019
Date Posted: July 8, 2019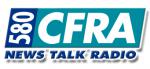 June real estate data has been released for the Ottawa market. There has been a big increase in sale prices and less so in the number of sales. The number of sales increased 2%, whereas the average sale price rose a staggering 9% at $455,000. The average sale price for the residential market was up 11% at $500,000 in June. Year-to-date, the number sales have increased 1.8% and the average sale price increased 7.0% for an average sale price of $441,000 including residential and condo markets. Looking back to 10 years ago, residential home prices have increased 52% and condos have increased by 34%. There are currently 4541 listings on the Ottawa market which includes 3900 residential and 619 condos. The eight top areas in Ottawa real estate are west of Bank Street with the biggest increase coming from the Britannia area up 23%.
When purchasing a home, it is important to factor in all the costs, from monthly bills to maintenance and property taxes. It is important to ensure you are comfortable making all payments associated with the home.
The Bank of Canada will have another interest rate announcement this Wednesday and many economists are predicting that the central bank will follow suite if the US drops their rates. When it comes to the payment you make on your mortgage, consider your principal payment as a type of tax-free savings account and your interest payments as "rent".
Check out more from this week's edition of Open House: The Real Estate and Mortgage Show
For more trusted mortgage advice contact your Mortgage Broker today.