Open House- The Real Estate And Mortgage Show: June 1, 2019
Date Posted: June 3, 2019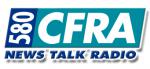 Prime rates remain the same on the heels of the last announcement from the Bank of Canada that maintain the overnight interest rate. Some reports even stating that rates may not change for the remainder of 2019.
The Ottawa real estate market remains low on inventory with only 4471 active listings. This includes 656 condos and 3815 residential. The townhouse market remains the most active area for buyers. If you're a seller on the market right now and is not selling, consider price or condition problems. Working with an experienced real estate agent can help navigate those areas to get your home sold.
The demand for larger lots and homes has dropped considerably from years past. Millennials and retirees are a large segment of buyers and are generally interested in low-maintenance properties.
If you are receiving gifted down payment funds, the giver will be required to sign a gift letter stating the exact amount. The giver will also need to be a parent or grandparent to the applicant. If the funds are not from immediate family, they will need to be in the account for at least 90 days.
When purchasing a home, ensure your real estate agent is working with your best interest in mind. When looking to purchase a country property, ensure you get reputable companies to do the inspections of the home, well, and especially septic system.
To listen to the full podcast, click here.