Open House- The Real Estate And Mortgage Show: March 16, 2019
Date Posted: March 19, 2019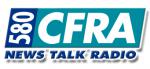 Frank and Paul break down the realtor advantage and what you gain when you list with professionals rather than by yourself.
Home on a flood plane? This can create challenges for obtaining insurance, which in turn can create challenges tom obtain financing.
Number of sales in the Ottawa market are up 8.2% year-to-date which contrasts the Canadian housing market which was down 5.2%. Inventory levels are still very low for this time of year given that the turn over of houses is very quick. If you are going into an offer unconditionally you can add a 24hr clause for Tom Mortgage Broker, throughout the process to ensure your current home will sell and you can afford it if you go over asking price and your documents are ready to go.
Listing your house with a qualified Real Estate Agent is important given it is most likely your biggest asset. Find out their track record and marketing strategies and advertising to get people in the door and sell your home fast. A Real Estate Agent should know the neighbourhood and the market in order to help asses the value of your home.
To listen to the full podcast, click here.
For more information, contact your Mortgage Broker for trusted advice.