Open House- The Real Estate and Mortgage Show: May 4, 2019
Date Posted: May 6, 2019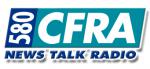 With the recent devastating floods in the Ottawa area, questions have been posed regarding the impact on home values. For homes in a flood-prone area, there will likely be a decrease in value and the impacts on the areas will be ongoing. Insurance may also be an issue for those homes. Some homes may struggle to get flood insurance if they had been flooded previous years which means that the cost of repairs would come out of pocket.
April Ottawa real estate sales numbers have been released. Year over year, the number of residential home sales was up 0.4% while condos were up 5.3%. Residential supply is down by 18% and condo inventory is down 40% from last April. Average sale price for residential homes was around $488,000, up 7.4%, while condos were up 14.3% for an average price of $307,000. Year to date residential prices are up 6.6% and condos are up 8.7%. Only 1/3 of properties are selling over asking price which may seem low given the coverage of the seller's market in Ottawa. There are currently 3581 residential home available on the market and 680 condo properties.
Selling and purchasing properties can be emotional, therefore, the transaction with your professionals should be relationship based. Your team should be working together to ensure things go smoothly for you. If your Mortgage Broker is requesting documents or require an appraisal, they require it and will need to get the documents or access to the property as soon as possible.
To listen to the full podcast, click here.
For more trusted advice, contact your Mortgage Broker today.